Corporate and commercial transactions
Our corporate/commercial transactions constitute our core practice area and necessarily flow into other practices. We regularly advise and act for clients in complex corporate/commercial transactions that include international and cross-boarder transactions, negotiation of insurance policy, compliance and transactional issues for educational institutions that include a leading business school in Africa, product liabilities, project financing, defamation including corporate defamation, recovery, credit facilities, due diligence and, simple form contracts.
We do not only offer legal solutions but we strive to deliver pro-active business solutions that exceed your needs – because we are your business partners.
At SRJ we combine commercial litigation appetite with a widening experience to prioritize your interests. From simple claims to contentious and hard-fought disputes or litigation, we put together our resources to take control of your business or personal agenda to achieve the objectives. In the face of Nigeria's judicial process, our Strength, compensates.
We are qualified to appear in any Courts or tribunal or hearing in Nigeria and we are able to take on any commercial disputes and, successfully resolve it, in partnership with you.
Arbitration/dispute resolution
We act as counsel in arbitration matters and in other dispute resolutions. Our practice is a full range of dispute resolution that complements our commercial litigation practice. Our style is to personalize our services to our clients aimed at addressing each clients' business or personal needs. We leverage on technology as far as is permitted within Nigeria.
We represent our clients before federal or state or local governments as well as before ministries department and agencies that include the Central bank of Nigeria, thoroughly guiding our clients through complex or simple issues of executive or regulatory nature that affect their business or persons.
Our governments advocacy practice includes advisory on legislative hearing as well as interest groups contributions to legislative hearing. This is not specific to any legislative process or industry specific: we assist in any area of ministries, departments, governments and agencies or legislative work or judicial enquiries that may affect your business or personal interest. This includes lobbying, framework on passing or defeating any legislative bill or legislations.
We differentiate ourself by being relational with our clients and pro-active in the type of legal or business solutions we offer – without meddling with the HR team. Our employment practice includes dispute resolution or litigation, assistance during internal investigations and disciplinary hearing, documentations and reviews, advisory, as well as pro bono work to low-income employees that suffered workplace injury amongst other.
We are positioned to partner with you on all areas of people management that include senior executive appointments or departures, expatriate employment, trade union issues, sexual harassment and other forms of discriminations, redundancy and restructuring issues.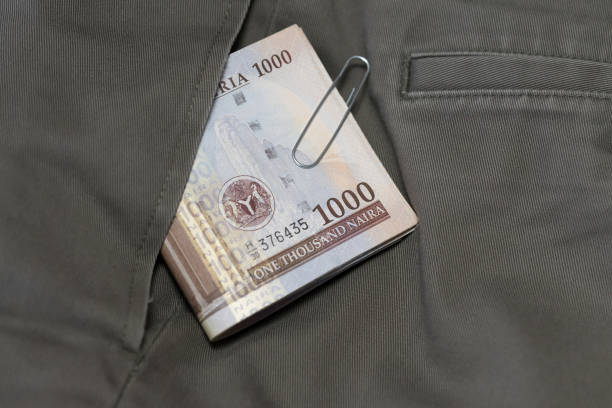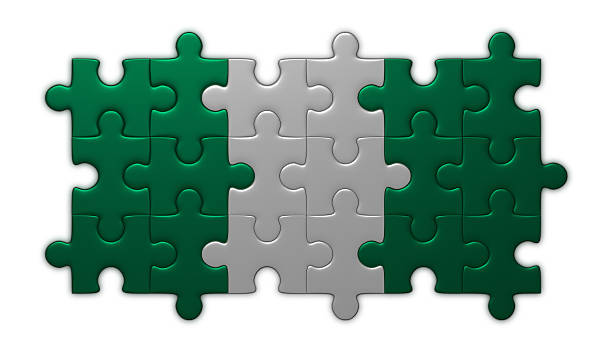 Internal and regulatory investigations
At SRJ, we guide our clients through any internal or regulatory investigations, whether simple or contentious or sensitive. These may include disciplinary hearing, regulator's invitation or summons, petition, fact-finding or enquiries, data protection investigations, enforcement actions, legislative committee hearings across any business sectors. We know how to work with you to engage with the regulators to achieve a fair outcome. We understand how Nigerian regulators think because we represent our clients before regulators and work closely with them.
Insolvency and business recovery
Critical organisational changes, near economic uncertainties or political instability may result in distressed business situations, requiring debt re-structuring or insolvency measures. Acting timely, may ensure fruitful positive outcomes. This means affected parties including professionals have to act calmly, clearly and in a commercial sense.
Our member is a qualified business recovery and insolvency practitioner under the Nigeria's companies and allied matters (amendment act) 2020. No matter where you are, we can lend a hand.
We combine in-depth understanding of legislative and regulatory framework in financial technology (fin tech) space with growing industry knowledge to provide hands-on client-centered and pro-active advice while ensuring your long-term business and legal needs. We act for clients in auditing (API) software and application to ensure compliance to regulatory demands in order to reduce our clients' exposure and liabilities.
Estate planning Trust and probate
At SRJ, we assist clients to reach their wealth planning objectives through wealth transfer arrangements. We provide advice and act for our clients on Will, letters of administration or probate, gift and related transactions and tax matters; using life insurance as a planning tool; business succession planning; asset protection; wealth transfer; charitable organizations and private foundations. Our practice includes representations in probate litigation without neglecting the possibilities of negotiation, and other alternative dispute resolution mechanisms.
Our Trust practice include acting as nominee shareholders for our corporate or individual clients. Given the need to keep your workforce clearly motivated and your competing financial needs, we regularly design employee share options or schemes and hold such share options on trust for our clients or our client's employee (the beneficiaries).
Real estate and infrastructure
Our real estate and infrastructure practice include asset management, buying, selling and leasing of property, construction and engineering, development and investment financing, environmental issues, joint ventures, construction or reconstruction licences and permits, property disputes as well as assisting clients in constructure engineering and procurement bidding processes with governments and arising contract documentations.
Given Nigeria's hugely growing online market, we have developed capacity to represent non-Nigerian companies that offer or access Nigeria's online market (as far as it is permitted under the Nigerian laws) as their local company representative or agent in contractual issues that may include engaging Nigerian payment service providers to collect payments for online services to other ad hoc arrangements that allow you to gain market foothold.
Given our member's background in company secretarial work, we are qualified to act as alternate directors, whether on short or fairly long notice, in respect of any board of directors' affairs.